Looking after your own car is easy, you probably MOT and Tax it at the same time, you probably know when your insurance expires.

Imagine if you had ten cars, or fifty, or more, making sure they are all taxed and tested becomes a real issue.

Finedata has developed CarTrack to help you.

CarTrack enables you to enter all the details of our fleet of vehicles, from the VIN to the current and past drivers, and can then produce really easy to understand reports to remind you when your vehicles need MOT, taxing, servicing or insuring.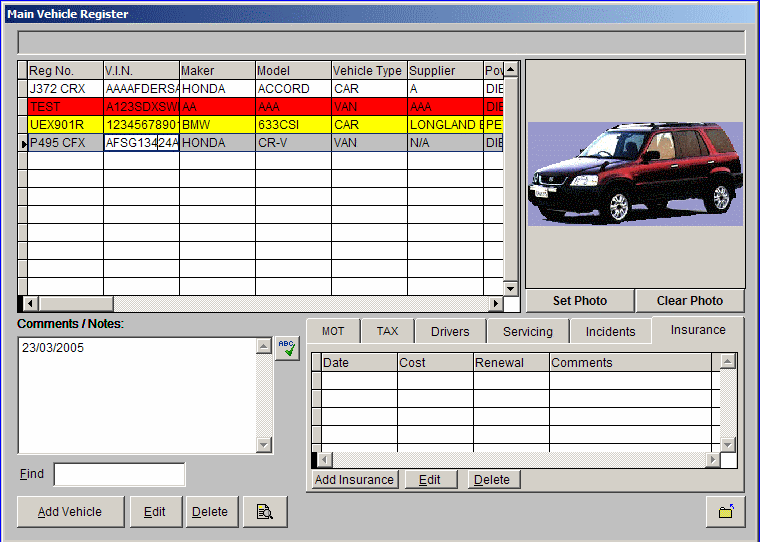 CarTrack is another Lost-Cost, High-Performance system from the proven range by Finedata.

Like all Finedata applications, CarTrack is designed to run on relatively low specification equipment and is scalable.



For further information please contact Martin Griffin.

E-Mail: Martin.Griffin@Finedata.com

---